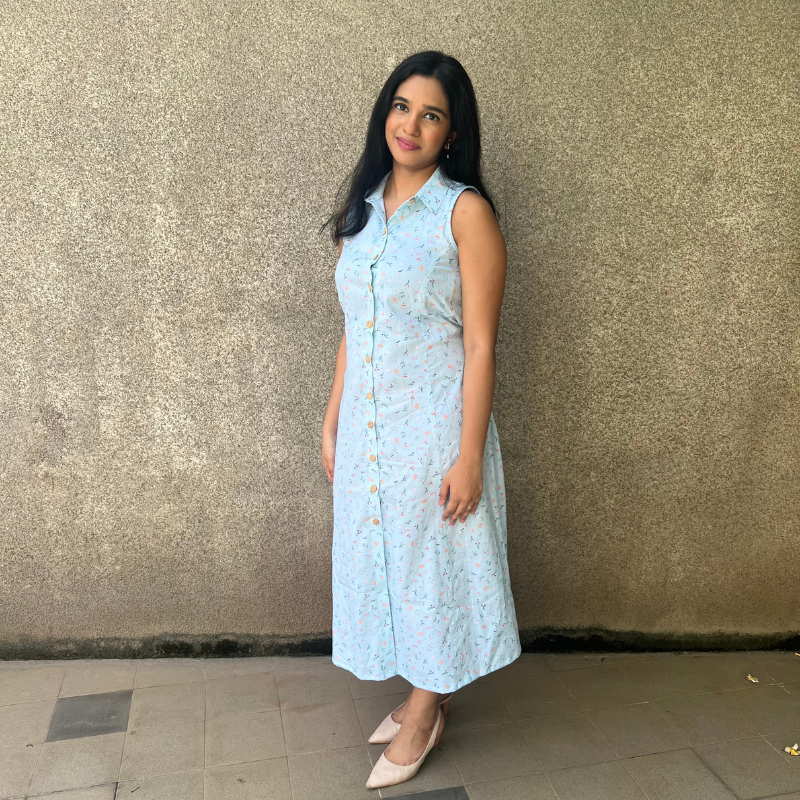 Secret Garden - Mom Twinning Dress
Rs. 1,899.00
Rs. 2,399.00
20% OFF
(Inclusive Of All Taxes)

Premium Quality
Superior Comfort

Custom Made
Made To Your Fit

Fit Guarantee
Comfort meets style
Description
How to Measure
Fabric Details
Delivery Time
Wash Care
Who said Boys Outfits can't be fun?
At a time when there are so many choices for Girls Outfits, we are here to revolutionize Boys Clothing in a way you can never imagine.
A shift from boring outfits to experimental clothes is all we are looking for!
How do we manage to do that?

Premium fabric

Fun Designs

Ultra Comfort

Twinning Outfit

Superior Stitch

Eco-friendly
Customer Love: Unfiltered
Minimen continues to impress Parents and Kids alike and these are one of the few reasons why we keep pushing our boundaries in giving you Quality outfits.
FAQ
Is the bowtie detachable?
Yes, Bowtie is detachable with neckband and a velcro closure.
Is Dad's Shirts available in all prints?
Yes, they are available in all prints.
Is it cotton?
Yes, Bowtie and Casual Shirts are 100% cotton. Our Playwear shirts are made in Rayon.
Do pants have adjustable elastic?
Yes, all our pants and shorts have waist with adjustable elastic.
What is your Shipping Timeline?
We take 5-7 working days to ship. If you need it earlier, please let us know.