Your Kid's Birthdays can never be more Exciting!
Impressive Styles. Stunning Outfits. Everlasting Memories.

Premium fabric

Fun Designs

Ultra Comfort
Founders Passion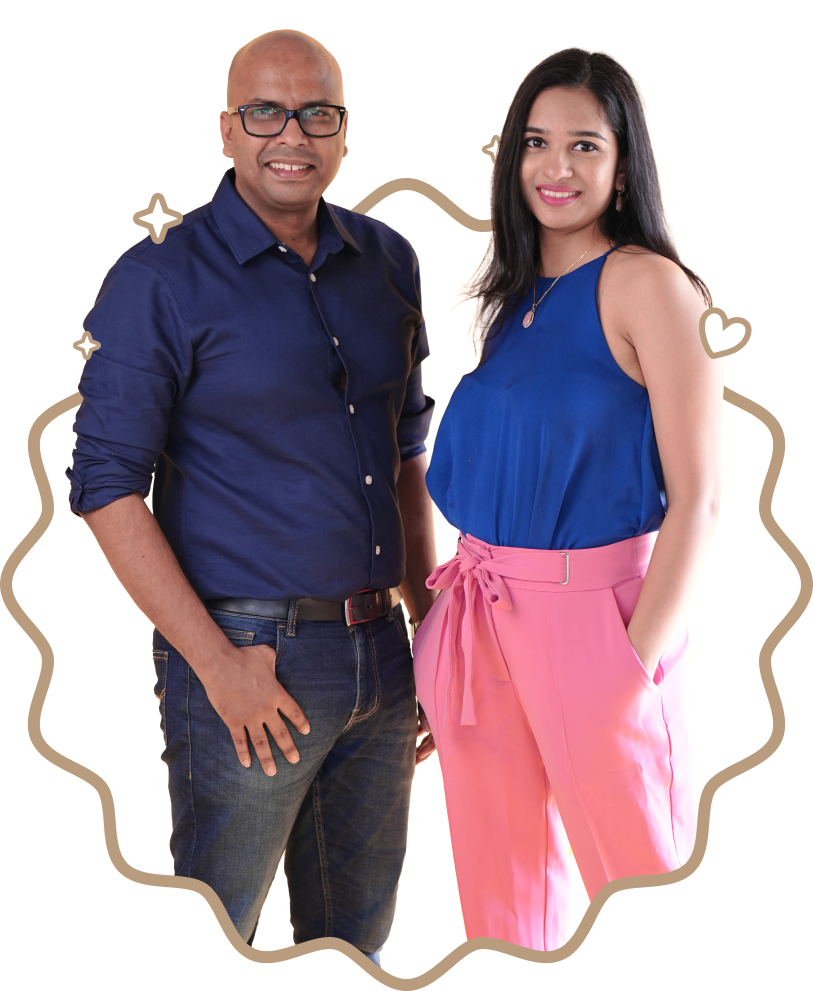 Founders Passion
"Breaking Stereotypes,
Redefining Boyswear"
When Sanjana, a NIFT Graduate, who specialized in Menswear, became a Boy Mom she was shocked to see the lack of clothing options available for boys. Conversations with fellow moms and a deep market research later, she identified the issue and came out with a simple fix to solve it.
Along with her supportive Husband Subash, she started Mini Men. The brand strives to provide One-of-a-kind Premium outfits for Boys, including Bowtie Shirts, Themed Birthday Sets, Twinning Sets and Casual Playwear Options. The vision of the brand is to make Boys wear what they love and stand out with it.
Made by Mom

Designed with Love

Breaking Stereotypes
Happy Parents

"I am beyond happy with Mini Men, the outfits are just so Adorable with perfect packaging,any special ocassion for my Mini Men i always choose Mini Men😊"

"I'm very happy with Mini Men. The outfit was OUTSTANDING and they exceeded my expectations. Thank you Mini Men."

Sri Harini , United Kingdom
"Minimen is my goto place for cute shirts for my son. I ve been a repeating customer right from he was 6 months old love their cutest collections and will go back for more!"
"We always found pretty elegant dresses for baby girls and hardly any for boys, Mini Men the first we came across launching amazing collection of prints for boys! Thank you for making it easy for all the boy mumma's out there"

"I have been buying my son's clothes from Minimen for the last five years and never have I regretted once about it. Mini Men has shirts in almost any theme you name it. Shopping has always been such a seamlessly hassle free experience"

"Mini Men clothes are super comfortable yet stylish and makes a kid standout.
Really big big thank you for launching Minimen and saving all boy's moms."